Event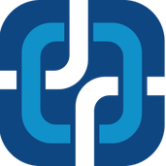 Challenge America
Length:

08:00 pm – 09:30 pm
Join us on Veterans Day to show your
gratitude for the service and sacrifice
of women Veterans.
Did you know that Challenge America built the nation's largest peer-support network of women Veterans? Our Military Sisterhood Initiative includes more than 5,000 women Veterans from all 50 states and 21 countries. For the first time, these sheroes have a safe space where they can connect to share and discover resources, support their sisters, and learn new skills that help them transition to civilian life.
Register today for Challenge America's Virtual Veterans Day Gala and
learn how you can support these brave women.
Registration is free but spaces are limited. Reserve your spot today!